It was March 2020 and Mike was in a tough spot.
Covid had taken the world by storm and life had been locked down.
As the founder of Monstercat, Canada's largest independent electronic music label, Mike was suddenly getting calls from artists asking for help.
Concerts and tours had come to an abrupt stop. Agents and venues weren't booking. And artists were getting worried...
Some had babies on the way. A new mortgage they just signed. The future looked promising, until overnight, it didn't...
In the midst of a lockdown, a global pandemic with no end in sight, these artists needed to find alternative ways to earn income.
In the past, artists had the luxury of selling music in physical form as CDs, Vinyls or tapes. But with the advent of the digital age, the perceived value of recorded music declined since these same songs could now be compressed into mp3 files and duplicated ad infinitum.
Streaming services have given new opportunities to artists, but it's still nowhere near the type of income the average artist could make in the age of records. Millions of streams do not equal millions in the bank.
So in recent memory, artists settled for getting exposure, while relying on other means of earning income like touring, events, merch, etc.
Then, Covid happened.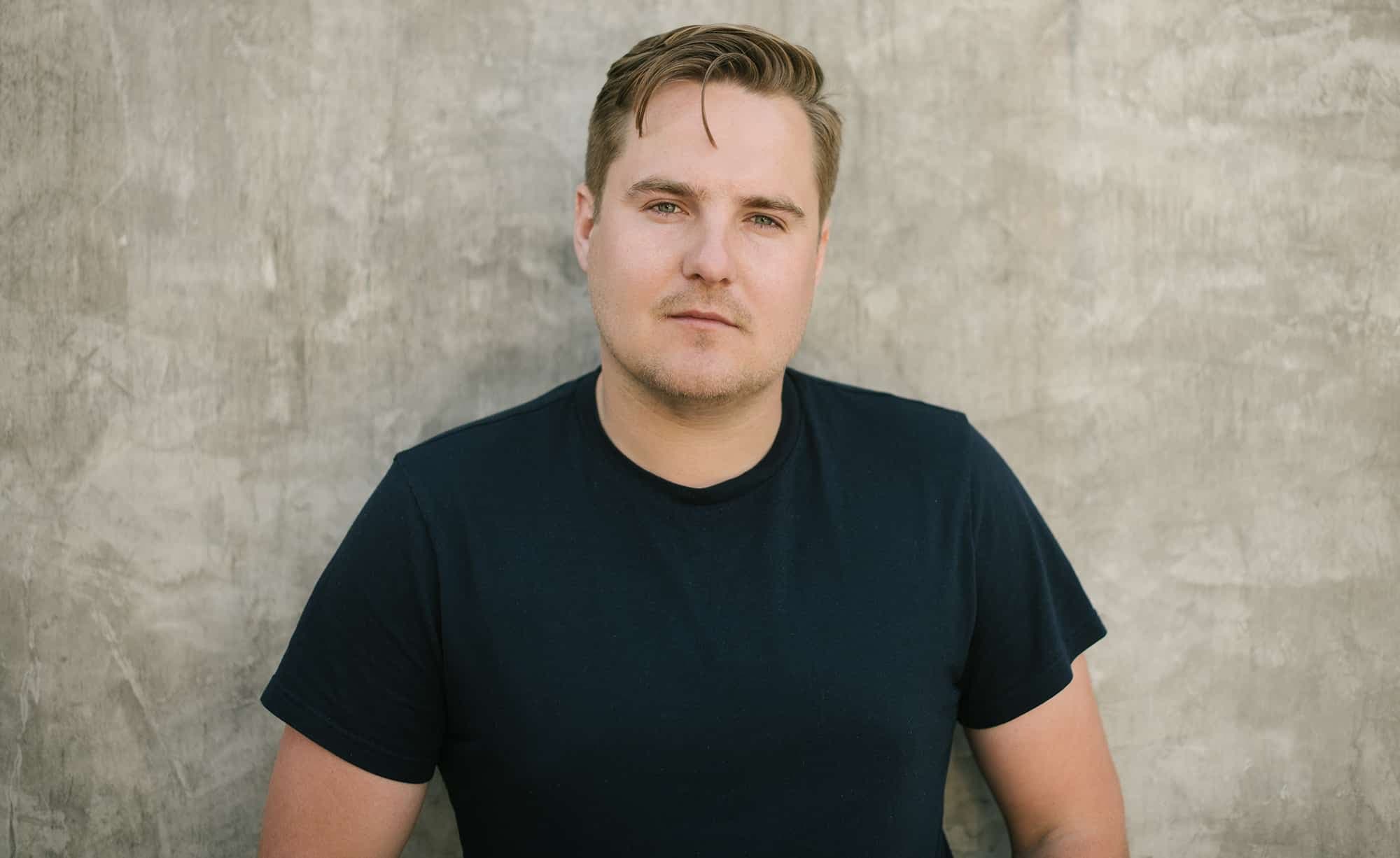 Mike entered into the music industry back in 2011, as the founder of record label Monstercat, a now 70-person operation across Vancouver, Los Angeles, and Singapore.
His niche, electronic music.
It seems obvious now, but back then, electronic music was just a sub genre often relegated to the side stages. Far from a sure bet.
Even back then, Mike saw the genre as an intersection of music and technology. Something that would come in handy later...
In 2013, the EDM scene started to take off and Monstercat was in the right place to ride the wave.
In a few short years they were receiving billions of streams on their music and signing the hottest electronic acts on the planet, including Grammy winning artist Marshmello's first viral hit, "Alone".
Around this time, Mike saw an opportunity for music in gaming and started striking deals with all the major gaming studios, including Epic Games, publishers of Fortnite, Rocket League, and Unreal Engine.
In a few short years, Monstercat had become the number one partner for gaming music in the western hemisphere.
If you're playing top tier games like Fortnite, Roblox, or Rocket League, chances are you're listening to Monstercat music.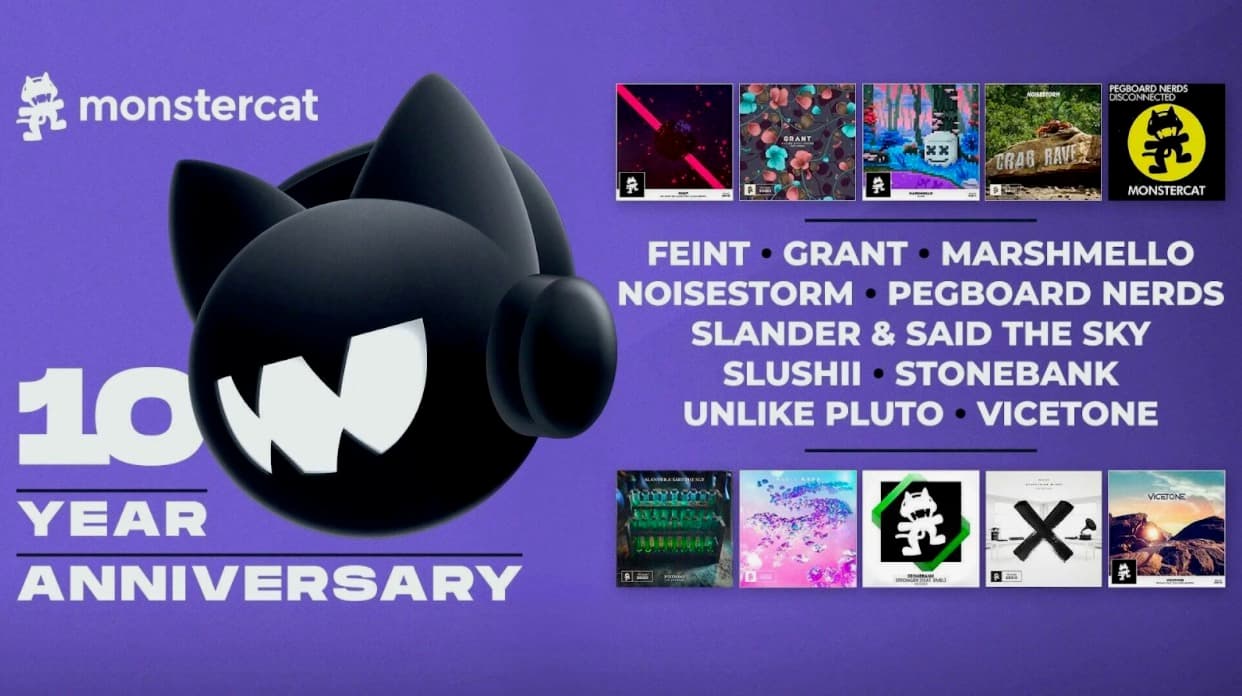 From day one, Monstercat embraced the intersection of music and technology and continues to push those boundaries every day.
So it wasn't a surprise artists reached out to Mike to find a solution when COVID hit.
Mike got to work running experiments.
He tried a variety of different things. A music school, digital live events, and more…
Each had moderate success, but the issue he kept encountering was these methods were only plausible for the top 1% of artists.
He needed something that could help all artists — the new, the up and coming, and the career musicians.
Around that time, he started hearing about NFTs - Deadmau5 had dropped his stickers. 3LAU had just sold out Ultraviolet. RAC had launched his token…
Something big was happening here…
Just like he knew with electronic music… And with music and gaming…
He knew this was game-changing.... Not just for his artists, but for the future of the music industry as he knew it.
Over the next few months, Mike put out a few limited collector only drops. While each did well, in the background, he was working on something even bigger...
He knew that solo drops with well known artists would crush, but would still be reserved to only the top 1%.
In order to help ALL ARTISTS he had a grander vision in mind.
What if there was a standardized platform where fans could collect and own the music they loved from the artists they believed in?
What if fans were incentivized to help the artist succeed?
What if fans could trade their music with other fans to earn profits and share that directly with the artist?
It could change the way artists monetize their work and connect with their fans forever.
RELICS - Music for The Metaverse 🎧
After almost two years of development, Mike and the Monstercat team are ready to bring this vision to life with the launch of the RELICS project on January 25th.

RELICS is a new music ecosystem built for Web3 — An intersection between music, art, technology and the Metaverse.
RELICS turn music into digital collectibles that fans can collect, trade, and use for utility in the Metaverse.
The ecosystem is composed of two parts:
1) RELICS

RELICS are full length feature songs created by human artists.
No clips. No AI. For Season 1, these songs will be by 50 musicians from the Monstercat family, but as RELICS expands, so too will the number of artists that use the technology.
With Limited Edition Digital Artwork
RELICS are audio AND visual collectibles. Each RELIC will be paired up with a signature artwork designed for that RELIC's unique sound.
Plus Dynamic Gemstone Rarity
Similar to Gold and Platinum record ratings, every RELIC will be assigned a certain specific colored GEMSTONE that represents its rarity in the RELICS ecosystem.
Quartz
Emerald
Sapphire
Ruby
Onyx
Now here's the fun part: The GEMSTONE rating and rarity of the NFT is tied to the real life performance of the song so as the song increases in popularity so too will the color of the GEMSTONE and the rarity of the NFT in the Metaverse!
2) IDOLS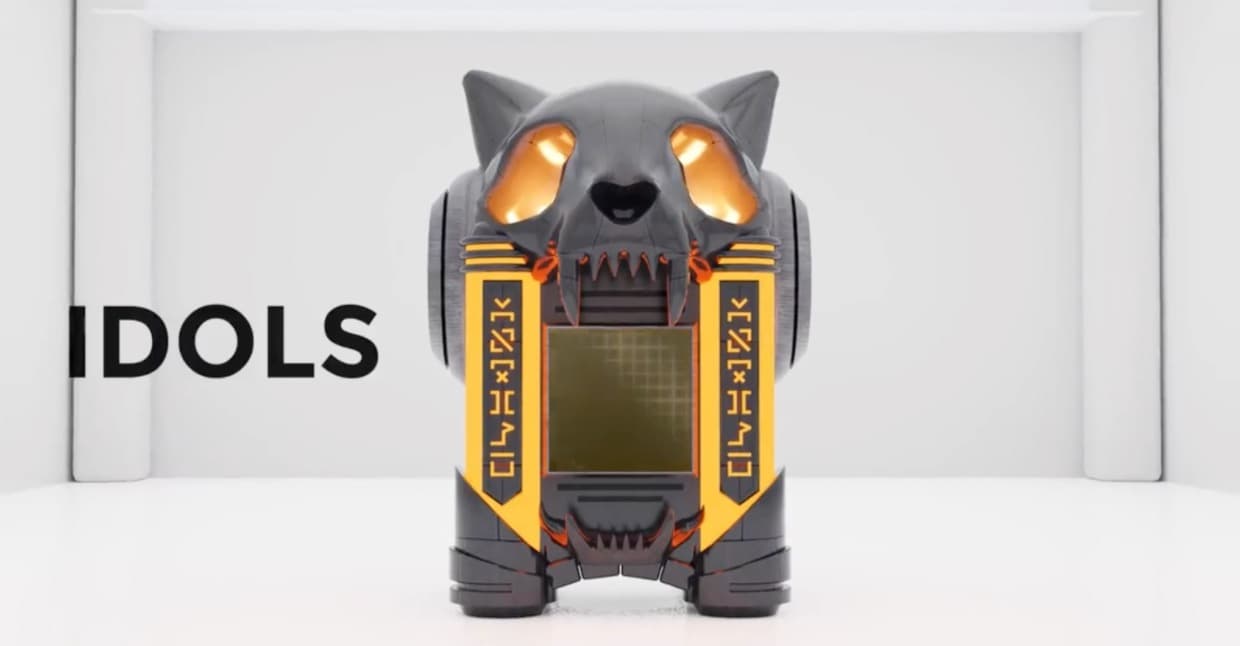 IDOLS bridge music from the real world to the Metaverse.
They are the metaversal music players that allow owners to listen and share their RELIC music in virtual worlds like Decentraland.
The genesis IDOLs were designed to look like jukeboxes, but future versions could be concert halls, stadiums, or handheld devices to equip your avatar. The IDOL could be integrated into clothing or accessories to add signature sound and music to each. The possibilities are endless.
As the Metaverse expands, so will the utility of IDOLS.
So far only GENESIS IDOLS have been released… Only 264 of them minted last October for $199.
As of this writing, the floor is 3.5 ETH on the second market as DJs like 3LAU, SteveAoki, and Diplo and top tier collectors like 888, Zeneca and SilverSurfer aped in.
Given there are only 264 of them, there is speculation these GENESIS IDOLS will provide the largest access to benefits and opportunities in the ecosystem's future.
GENESIS IDOLS have already been promised a free mint to the upcoming RELICS season 1 drop on January 25th!
But don't worry! If you don't have a GENESIS IDOL, there are many ways to get in on the action, which we'll cover at the end.
What Makes RELICS Different From Other Music NFTs
1. Standardized Ecosystem
RELICS is not a single collection drop by one artist. It's building a standardized framework and rarity system to allow any artist to turn their songs into NFTs.
2. Rarity Tied To Real Life Performance of Songs
RELICS is the first music NFT that evolves and increases in rarity based on how a song is performing in real-time.
3. Largest Selection of Songs
There are over 10,000 songs in the Monstercat catalogue with master and publishing rights ready to go. No other label has this many. As a result, RELICS will have a power most labels don't – the unquestionable ability to approve their songs for metaverses at unmatched efficiency. As they did with gaming, RELICS will be able to tap into partner labels looking to capitalize on NFTs to grow the ecosystem.
4. Gaming Utility and Integration
RELICS is integrating their technology with top metaverse companies like Decentraland to offer unique utility and in-game experiences – The team has a decade of history creating partnerships with the best gaming companies in the world.
If history has shown their ability to create interesting game partnerships, then we can only assume they will do the same in web3.
"Imagine being able to host your own concerts, have your own theme songs, or incorporate music into different gaming experiences in the Metaverse."

-Industry Observer on RELICS
Proven Team
Monstercat is one of the largest independent labels in the world with over a decade of success in music and gaming. They have all the infrastructure in place to bridge music to web3, as well as deep expertise in the space with Darlington at the helm.
Your Chance to Own a Piece of RELICS history
Music NFTs are the next frontier.
Imagine getting in on Apple Music or Spotify from the very beginning. Imagine owning the first songs on each platform.
Finding and supporting new artists and being a part of their journey to the top.
That's the future that RELICS is building…
And one we're really excited about at Metalink.
Which is why we're excited to announce RELICS as our next partner collection on Metalink Launchpad! 🚀
Music NFTs will disrupt the multi-billion dollar music industry.
Yet, up until now music NFTs are still a largely untapped genre compared to the flood of PFP projects we see everyday.
But when you see 3LAU and Royal break out or WVRP sell out in seconds, you know the music NFT wave is coming 🌊
Our vision for Launchpad is to find the most exciting and innovative NFT projects on the market.
With a proven team and years of experience in music and gaming, we believe the RELICS' team have what it takes to bring music NFTs to center stage.
If you didn't get on the rise of the GENESIS IDOLS, don't worry! We have you covered.

RELICS Season 1 Launch and Pre-Sale Info
RELICS will be releasing SEASON 1 pre-sale on January 25th - The genesis collection has a supply of only 1500, featuring 50 unique songs with 30 editions of each.
Pre-sale mintpass Tickets will be raffled off on Nifty Gateway on January 25th. Those tickets will allow you to mint RELICS on the RELICS website, which will go live sometime after pre-sale.
There will be a Raffle Allotment available to Monstercat collectors and another Raffle Allotment available to the General Public.
The purpose of these tickets is to prevent gas wars, make RELICS easy to purchase, and help you avoid costly transaction fees.
You only pay for the tickets you win. Each ticket can be redeemed for one RELIC.
You can find more details here or follow RELICS on Twitter for the latest updates.
How do you make sure you get in on the action? 🚨
There are three ways to mint RELICS for $199 without having to cough up 3.5 ETH for a GENESIS IDOL…
*1. You can sign up for the raffle drawing on Nifty Gateway that will take place on January 25th.
You can buy Monstercat NFTs to increase your chance of winning the raffle - Each Monstercat NFT gets you one additional entry.
**3. As part of the Launchpad, Metalink has 75 available spots for you! Stay tuned to our twitter as we may do a GENESIS IDOL giveaway as well ;) *****
**We're raffling away 75 Allowlist spots for RELICS. To enter, sign up or sign into metalink.com and find Launchpad in the left navigation.
Good luck!
---
Nothing about this article is financial advice. Metalink has partnered with RELICS to launch season 1.